SoundField SurroundZone2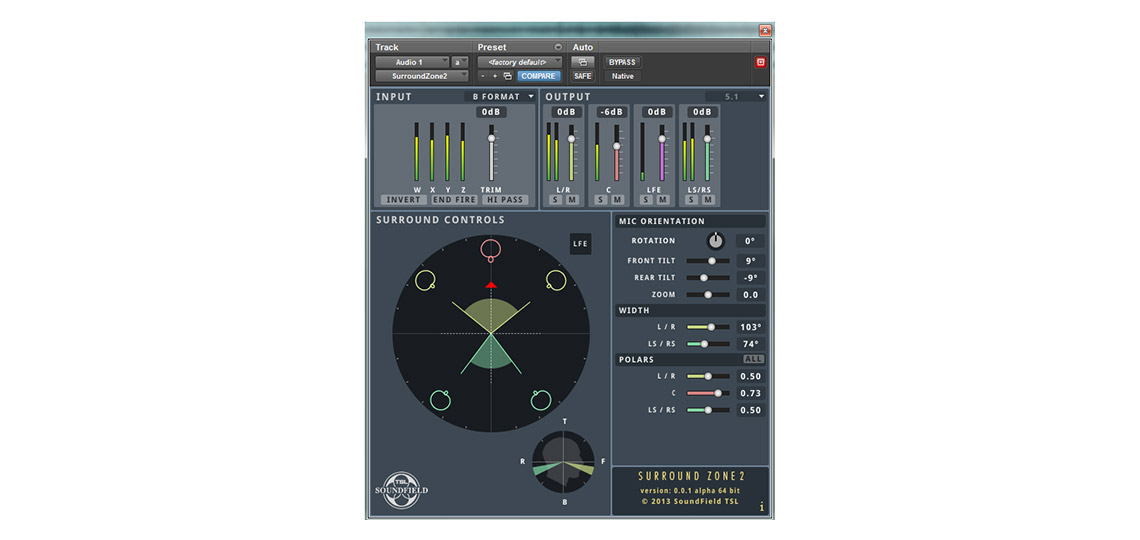 SurroundZone2 unlocks the information captured from any of the SoundField microphone systems and gives unprecedented control over a wide range of microphone parameters from a single intuitive user interface. SurroundZone2 will be available FREE of charge to give anyone the freedom to manipulate SoundField B-Format and A-Format files.
The SoundField SurroundZone2 is particularly useful with Sound Trajectory for mixing a stereo or 5.1 master.
You can insert the vst inside the Aux Ambisonic, in First order Fuma format.
Free download for windows and mac @ http://www.soundfield.com/#/products/surroundzone2
A new version more powerfull is available at : https://fr.rode.com/soundfieldplugin